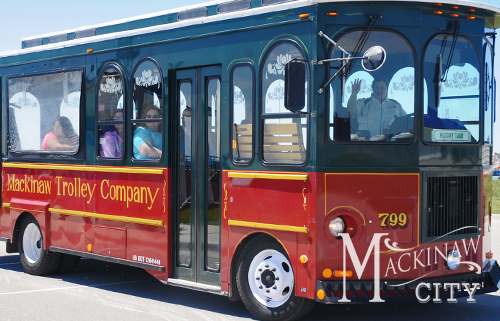 Things to Do in Mackinac City
Food, Tours, Art, Souvenirs, Golfing and Goodies
Wow, there is no end to the things to do in Mackinac City. Plan your stay here and experience a unique shopping and restaurant district that offers some of the best gifts and souvenirs along with food that is out of this world. Vacationers can find local artisan crafts and treasures that echo the city and the culture: jewelry, clothing, traveling necessities, fudge, candy, toys, flowers, books, art, Build Your Bear store, wine tasting, just to name a few.

For those on the go, the Mackinac area also has a bike trolley tour, parasailing, cruises, rentals, charter boats, a variety of golf courses, and ferry's to Mackinac Island. Another great activity is the Mackinaw Historical Pathway that displays forty educational and historical markers throughout the village promoting the history of the area.