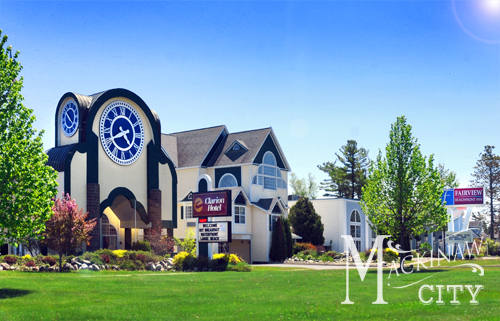 Mackinaw City Hotels
Where are the best places to stay in Mackinaw City?
Whether you are looking for overnight accommodations or a week long vacation, Mackinaw City Hotels and Motels are just a click away. Our Mackinaw City Lodging delivers to you a vast amount of lodging types and amenities to fit your exact needs. Here you can view, match your amenity needs and pricing budget to an available listing, view photos, make your selection, and book your get-a-way. Mackinaw City is also an affordable and fun option when planning a visit to Mackinac Island.

Finding the best hotels in Mackinac City, MI can be a challenge during the summer months. Booking in advance can help secure your Michigan vacation.